How difficult would it be in a relationship, if one person was a Vegan and the other wasn't? Well, let's have some fun with this topic. If you're looking for some Dr. Phil advice, please hit the go back arrow and get out of this one.
Date Night: "Yes waiter, I'll have the pan seared tempeh and the lovely lady will have the rib eye, please.  Oh yea, does your house Merlot have eggs, fish or milk in it? The waiter is confused, "I'll check with my Manager, sir."
He comes back and says" No eggs, fish or milk with a mysterious look and a wink to the waiter at the table behind you… would you like a bottle?"
I looked behind me and the waiter quickly removed his smile… " Um, I'll just have a water with lemon, thanks."
The waiter walks away mumbling something about a cheap "explicit" 
He has no idea it's Valentines Day and you were going to give a phenomenal tip anyway, but sorry dude control your emotions…Dinner isn't over though, you got a chance to redeem yourself!

Okay, should this Vegan conflict be a deal breaker? Possibly, but let's be honest, it would be a little uncomfortable or at least concerning for a long term thing, for both sides.
One week before the date:
You meet the perfect one, they got the looks, personality, you like the same music, you both like 90's sitcoms…This is it, this is the one! Quick, clean up your social media, clear your browser history, call your parents, tell the world…
Texting the night before dinner
question: "So, hey…um,  do you think you would ever consider going Vegan, lol?" reply:  "I don't think so lmao, I just love steak and chicken too much and I'm addicted to cheese.continued: Maybe I could give up eggs or pork–how about pork?  That's it, I'll give up pork!" My nephew loves "Peppa Pig and my crazy uncle with a lazy eye has a pig for a pet, he actually is better behaved than his Labrador, do you believe that? reply: Yea that is crazy, do you really have an uncle with a lazy eye?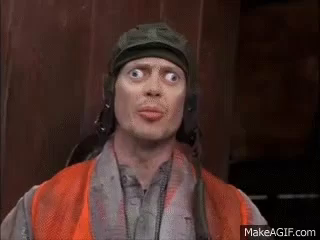 If you're looking for advice on this, I'm probably not your guy!
"What do you mean, you're writing this blog, you seem to have some decent perspective on some things, so what gives?"
Okay, here it goes, but I don't want to be responsible if things go sour and one of you ends up in therapy,  but if it works, I'll take all the credit then. Don't forget me at Christmas!
Look.  Here you go…You may not see eye to eye on everything and you don't want to base your decision on a blogger who has no idea who you are, but I'll tell you this–Compromise always works in relationships, this I know.  It doesn't have to be that hard, have some good, grown-up discussions.  You may be surprised what a little conversation about difficult topics will do for a new relationship.
With this particular situation, maybe talk about plant-based instead of veganism or how about pescatarian or flexatarian?  Maybe these talks get a little deeper later in the relationship, but early on, just chill, have some fun and get to know each other.
I understand, this isn't ground breaking, Nobel prize winning advice, but you asked for it and boom, there you go.
So anyway, here's to love…Don't let the little things get in the way of a potential relationship or friendship and for goodness sake tip your waitstaff well!
There you have it, advice from some blogger that doesn't know jack about you!
Happy Valentines Day!